Alternative Medicine and Functional Medicine in Dayton
Patient-Centered Alternative Healthcare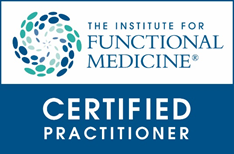 We are located in Springboro but serve residents from as far as Dayton! Are you looking for a natural solution to Thyroid Disease? Or perhaps ways to get well and stay well that avoid drugs or surgery? Are you suffering from Diabetes? Gluten Intolerance? Menopause? Weight gain?
We Can Help!
I have been helping patients for 30 years that are struggling with thyroid disease, asthma, allergies and blood sugar problems throughout the Dayton area. I have developed my Creating A Healthier You System to uncover and address the root causes of your health challenges. I blend functional and lifestyle medicine, German Biological medicine, functional blood chemistry, and homeopathy with a powerful mind body technique (NET) to address the 3 types of stress in our lives (physical, chemical, emotional/mental).
Patients seek care in our office for the variety of services we provide:
Take the first step towards relief by calling our Dayton office today.
Countless other Dayton-area residents already have!
Serving Springboro, Centerville and Dayton families with natural health care alternatives.